BlackTree Fulfillment Partner.

1-Day and 2-Day Delivery
Ensure a Delightful Customer Experience

Witness an Increase in Repeat Purchases

99.9% Accuracy of Operations

Provide Expedited Delivery Options at Checkout

Reduce Shipping Costs By Up To 50%
Reduce Costs & Increase Efficiency

3x Faster Shipping

Decrease RTO By 15-20%

Lower Weight Discrepancy
Flexible Fulfillment Model

Quick Onboarding

Accommodate A Surge In Order Volume
An End-to-End eCommerce Fulfillment Solution
Warehousing & Fulfillment
Inbound, Storage, QC, Packaging and Outbound.

Technology
WMS, Channel Integration, OMS & Logistics Tech

Logistics
First Mile, Last Mile, Hyperlocal, B2B Logistics..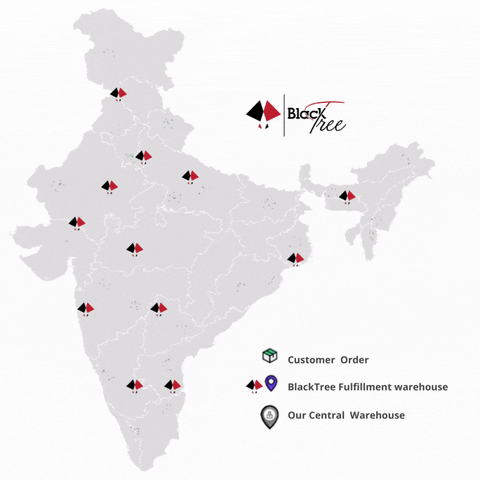 Fulfillment Centers To Scale Our Capabilities
Store Inventory Near Buyers in  Across All Major Zones in India to Successfully save 50% of Overall Shipping Costs and Reduce Transit Time..
                                            Ship Website & Marketplace Orders On-The-Go!
Sync our Sales Channels

Ensure seamless order synchronization and operations processing with pre-integrated sales channels like Amazon, Shopify, Magento, etc.

Fulfill Marketplace Orders Conveniently

Meet marketplace fulfillment requirements with thoroughly equipped fulfillment centers and a skilled team to reduce order-to-ship time.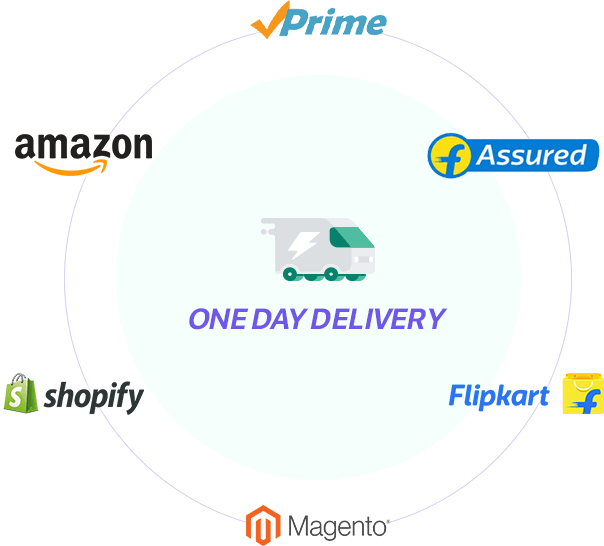 ASSURE BUYERS WITH FAST-SHIPPING TAGS
Improve Our conversions by reassuring our customers with prime-like badges and fast-shipping tags on your checkout pages in respective marketplaces..

 

HOW YOU CAN BE ASSOCIATED WITH BLACKTREE AS DELIVERY PARTNER / FULFILLMENT?

Each business starts from an investment so here is also some one-time investment. The Investment amount is 50 – 70 lacs, on the basis of this amount BlackTree will provide the inventory of 80 lacs – 1 Cr. The Value will be calculated on MRP.

 

HOW DELIVERY PARTNERS / FULFILLMENT  WILL WORK?

As we have already cleared above that we are reducing the delivery time of the order after associating with delivery partners.

BlackTree receives product orders from different location of India. As we are expanding as a delivery partner in across the India orders can be dropped in the nearest delivery partner's warehouse. They have to only do packaging of the packet and give it to the courier partner. Now there is matter of packaging material and the courier cost, no need to worry packaging material & courier cost both will be given by BlackTree. We are not providing only packaging material we will give   ₹ 25/- per packet.

 

HOW DELIVERY PARTNERS WILL BE BENEFITED WITH THIS BUSINESS?

Now the most important thing is the profit. If anyone associate with BlackTree as a delivery partner then they will think about the profit. In this business there is a lot scope of profit. Let me explain How;

    Register as business Partner / Franchise !Click here to fill application form :- https://forms.gle/cyxZkn2ArFUS2vRS8     

    Disclaimer; Above data may vary, for more information please read the agreement carefully.